The-Broads holidays, England
Holiday rentals - cottages & holiday homes to rent in The Broads
The Broads is the UK's largest and finest wetland landscape as a result of peat digging in the Middle Ages to provide fule. The empty pits were filled by rising water levels to form a network of over 125 miles of navigable waterways and home to abundant wildlife including several rare Butterflies and Dragonflies. The Broads landscape is one of beauty and serenity with views of marsh, woodland, Church Towers and Windmills.
There are several picturesque villages with thatched cottages and some, with quaint pubs and tea rooms. Norwich City Centre can be found just over 13 km away where you will discover a plethera of shops bars and restaurants along with the historic market that was founded in the 11th Century.
| At a glance... | |
| --- | --- |
| Restaurants | 20+ |
| Mountain Biking | ✔ |
| Stateley Homes & Gardens | ✔ |
| Coastal Path Walks | ✔ |
| Boat Hire | ✔ |
| Family Friendly | ✔ |
| Car Recommended | ✔ |
| Nearest beach | Sea Palling (19kms) |
| Local airport | Norwich (19km) |
| Nearest major airport | Stantsead (150km) |
| Nearest train station | Hoveton & Wroxham |
Climate
Wroxham is a busutling village is in the Heart of The Norfolk Broads, an ideal touring base rich with holiday accommodation and rentals. Day boat hire is an ideal way to relax and enjoy the The Broads or sit in the several bars, restaurants and watch the boats and wildlife go by. Gt Yarmouth on the east coast has golden sandy beaches that stretchs almost continually for over 24km and has an array of ammenities including bars, restaurants, shops, pleasure parks and ammusements, a great day out for all the family, dont forget your bucket and spade.
Featured cottages in The Broads
Norfolk is the driest County in the UK and makes a great all year round holiday it has a fantastic choice of attractions for all ages including Theme Parks, Stateley Homes & Gardens and has over 144km of unspoilt coastline and beautiful countryside. The Capital Norwich, is steeped in history with the medieaval royal fortifaction Castle towering over the City and Market has been in operation for over 900 years. Being a City Centre there a shopping malls, bars, restaurants and quaint Elm Hill with its cobbled street and buildings dating back to the Tudor period.
See all rentals
Things to see and do in The Broads
The Broads and the surrounding area is full of picturesque villages, historic cities and countryside to explore.
| A few suggestions... | |
| --- | --- |
| Norwich City - Elm Hil dating 1484 | ✔ |
| Shopping | ✔ |
| Stateley Homes & Gardens | ✔ |
| Fabulous Beaches | ✔ |
| Bewilderwood - great for families | ✔ |
| Boat Hire on The Broads | ✔ |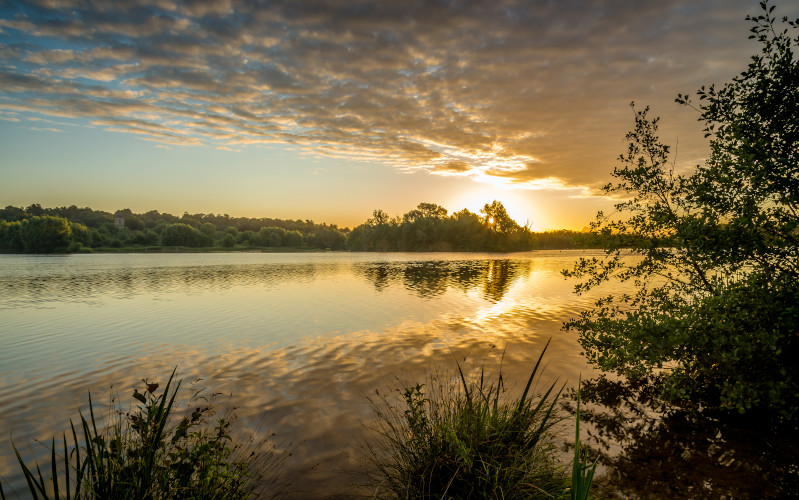 Our view on The Broads
With thirty calm shallow lakes most fringed with Reeds Willow and Alder makes The Broads are an exquisite place to explore, capturing the the rare wildlife or migrating birds the pace of life will is one to relish. Enjoy visiting the villages with romantic thatched properties, open countryside while staying in holiday rentals. It's the perfect touring base to visit the endless attractions from goldend beaches to Theme Parks, country walk to shopping. there's enough on offer for families, coulpes wanting a romantic getaways or just time to unwid. Norfolk is the place.