Finnish holiday parks
Log cabins, lodges, glamping & campsites in Finland
Finland is blessed with pristine natural beauty with its rivers, mountains and Taiga forests and is one of the best countries to visit if you like outdoor activities. Many of the Finnish caravan or lodge parks and camp sites are dotted along the coast or next to a river or lake which is not surprising as there are thousands of them. And as you would expect, the holiday parks are typically high quality with modern facilities and nearly always come with a sauna.
The summer months are very popular for camping when people visit to explore the national parks without outdoor activities to suit all ages from gentle hiking trails, canoeing and sailing. However, the winter months are equally busy with tourists looking for tranquility or a sense of adventure. Being so far north, snow is guaranteed and snow sports such as downhill and cross-country skiing, husky sleigh rides and snowmobile safaris are very popular.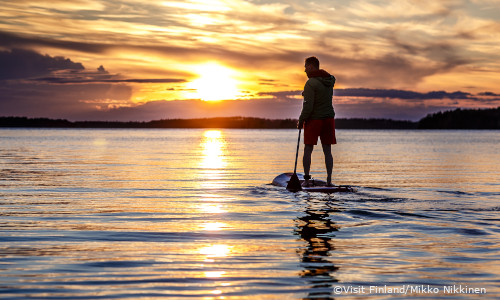 Featured holiday regions
Finland is a country that caters for all its visitors throughout the year from the beautiful beaches along the south coast to the relaxing countryside in places like the Pallas-Yllastunturi National Park.
Petkeljärvi National Park
Situated in Ilomantsi in the North Karelia region of Finland,Petkeljärvi National Park is the oldest park in Finland. It is full of lakes, culture and history and is a great base to go on camping holiday. There are many holiday parks to choose from where you can stay in a cosy log cabin, rent a lodge or try out one of special glamping pods. The Pallas-Yllästunturi National Park is one of the best areas in the country for hiking and is home to the very popular 55-km-long Hetta-Pallas hiking trail. The trails vary in length and difficulty from short gentle walks through the pine forests to long and demanding trails that span hundreds of kilometers.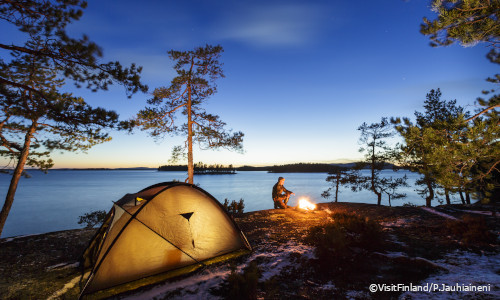 Finnish Lapland
Skiing in Finnish Lapland - it doesnt get much better than skiing in pristine wilderness within the spectacular Arctic Circle. With natural beauty everywhere including the night sky with the green and white shades of the Northern Lights and the deep blue of the Kaamos (twilight), you feel like you are on a different planet!
There are over 18,000km of pistes in Finland spread across more than 200 ski resorts, many of which are in Lapland around the Arctic Circle. The most popular ski resorts are Levi and Ruka and there are many campsites to choose from around the area.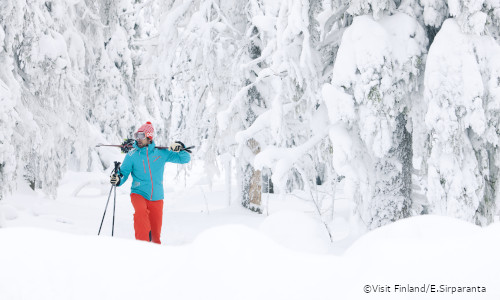 Northern Lights
One of the most spectacular natural phenomenons in the world, the Nothern Lights or Aurora Borealis to give them their correct name, are not to be missed! You can usually see them on clear cold nights and in Finnish Lapland, where it gets dark fairly early, you can spot them from the end of August to April with the best months from October and February.
Some of the best holiday parks and camping sites to see the Northern Lights can be found in and around the Finnish Lapland resorts of...
Rovaniemi
Saariselkä
Kittilä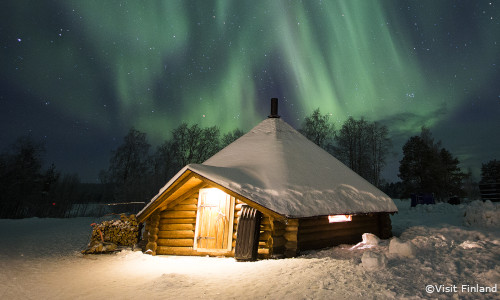 Our view on holiday park in Finland
From lake retreats to pristine countryside and rolling hills, renting a classic Finnish cabin or lodge on a Finnish holiday park is the perfect holiday if you are looking to get away from the hustle and bustle of city life. Whether a weekend break, romantic getaway or a family holiday, renting a log cabin or lodge provides the space, freedom and flexibility to do what you want, when you want yet in a world you'll fall in love with.
List your park holiday home
Holiday home rentals are getting more popular with families all over the UK
List your holiday park home on Myholidayparks.com today
List your holiday park