Dumfries & Galloway holiday parks
Holiday homes - caravans, lodges, camping & touring parks in Dumfries
Dumfries & Galloway is a region of contrasting landscapes sitting in the south-west corner of lowland Scotland. From golden sandy beaches to rolling hills and dense forests, you will discover a wide range of holiday parks. With lots of things to see and do for all ages, a staycation on a caravan or lodge park in Dumfries & Galloway means you have one of the largest adventure playgrounds on your doorstep.
However, it's not all action as there are plenty of relaxing activities from strolling through the forests or along the fabulous coastal paths to chilling out at one of the country inns or enjoing some fresh seafood at one of the restaurants on Loch Ryan.
| At a glance... | |
| --- | --- |
| Fabulous beaches | ✔ |
| History & culture | ✔ |
| Lochs | ✔ |
| Rolling countryside and walking trails | ✔ |
| Medieval castles | ✔ |
| Main town - Dumfries | ✔ |
| Airport - Glasgow | ✔ |
Featured holiday parks in Dumfries & Galloway
There are many holiday parks throughout Dumfries & Galloway with a good mix of coastal and country parks. Whether you are looking for a family holiday park with a full suite of on-site facilities or something a little more relaxing where you are surrounded by nature, Dumfries & Galloway has a wide selection of holiday parks to choose from. Many of the caravan and lodge parks offer exceptional on-site facilities such as indoor swimming pools, restaurants, bars and cafes. And when it comes to the holiday accommodation, the hire fleets are typically stocked with the latest models from leading manufacturers which means modern appliances, stylish interiors and eco-friendly.
Things to see & do in Dumfries and Galloway
With over 200 miles of coastline and beaches, spectacular walks and beautiful forests, Dumfries & Galloway is the place to escape everything with plenty of things to see and do for the whole family throughout this wonderful region of south-west Scotland.
| A few suggestions.... | |
| --- | --- |
| Take a tour around Drumlanrig Castle | ✔ |
| See the walled gardens of Castle Kennedy | ✔ |
| Explore the Dino Park at the Carrutherstown Hetland Garden Centre | ✔ |
| Wander around the spectacular Threave Garden (National Trust) | ✔ |
| The Raiders Road Forest Drive and see the Otters pool | ✔ |
| See the 13th century moated Caerlaverock Castle | ✔ |
| Visit the Galloway Forest Park Red Deer Range | ✔ |
| Visit the famous Gretna Green | ✔ |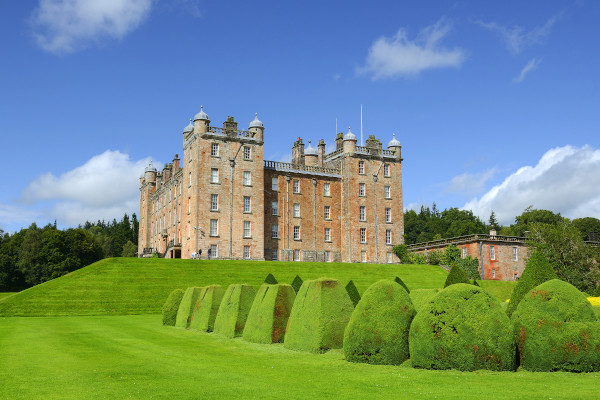 Our view on caravan and lodge parks in Dumfries & Galloway
Dumfries & Galloway has always been a very popular tourist destination with so much on offer for all ages. From the rolling countryside and spectacular beaches, Dumfries is an ideal destination for a park holiday or for buying your very own holiday home.
List your park holiday home
Holiday home rentals are getting more popular with families all over the UK
List your holiday park home on Myholidayparks.com today
List your holiday park
View properties in