County Durham caravan & holiday parks
Holiday homes - caravans, lodges, camping & touring parks in County Durham
County Durham is a county of contrasting landscapes sitting in the north-east of the UK. From golden sandy beaches to rolling hills and woodland in the country, you will discover a wide range of holiday parks. Family holiday parks hug the coast from Redcar in the south to Seaham in the north whilst luxury lodge parks and glamping can be found in the Dales.
County Durham can be divided into 3 areas with holiday parks dotted around all of them
| At a glance... | |
| --- | --- |
| Fabulous beaches | ✔ |
| History & culture | ✔ |
| UNESCO World heritage site | ✔ |
| Rolling countryside and walking trails | ✔ |
| Medieval castles | ✔ |
| Main town - Durham | ✔ |
| Airport - Newcastle | ✔ |
Durham Heritage Coast
If you are looking for a holiday park close to a beach then the Heritage Coast is the place to look with its golden sandy beaches, rugged cliffs and imposing headlands. The coastal trails are easily assessible from most parks where you can enjoy spectacular views along the coastline and out to the North Sea. Take time to explore Castle Eden Dene, a National Nature Reserve with 550 acres of natural woodland and 12 miles of footpaths. A peaceful and tranquil place, it is home to over 450 species of plants and wild flowers, many of which are typical of ancient woodlands that date back to pre-medieval times.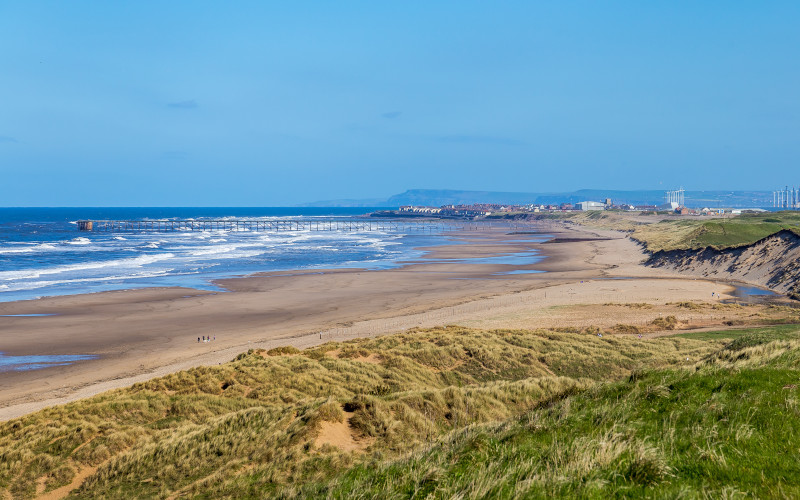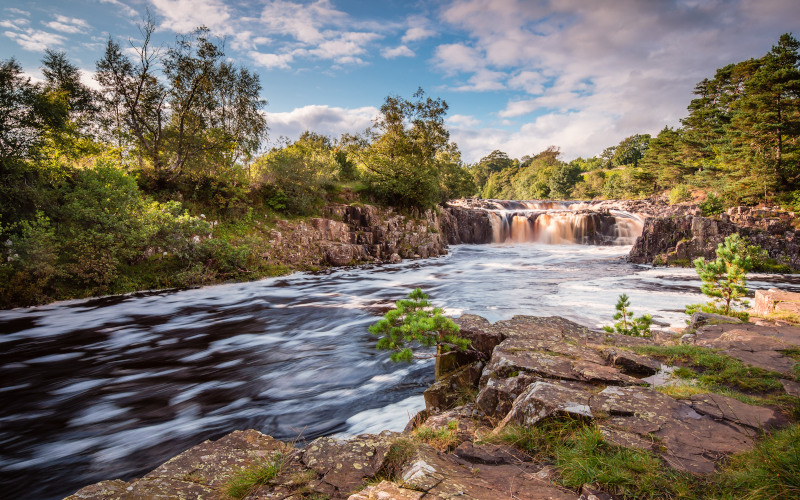 Vale of Durham
The Vale of Durham is an area runninhg from top to botton in the middle of the county and is where you will find bustling towns and plenty of activites and attractions for all the family. Bishop Aukland is a lively market town with a fascinating 2,000-year heritage and is also home to Aukland Castle, the country residence of the Prince Bishops for more than 900 years.
Durham Dales
The countryside in the the Durham Dales is an area of outstanding natural beauty with forests, rivers, rerservoirs and countless hiking and mountain biking trails. If you feel like a country escape, the Dales have plenty of lodge parks with many of the holiday parks providing touring and camping pitches.
Featured holiday parks in County Durham
There are many holiday parks throughout County Durham with a good mix of coastal and country parks. Whether you are looking for a family holiday park with a full suite of on-site facilities or something a little more relaxing where you are surrounded by nature, County Durham has a wide selection of holiday parks to choose from. Many of the caravan and lodge parks offer exceptional on-site facilities such as indoor swimming pools, restaurants, bars and cafes. And when it comes to the holiday accommodation, the hire fleets are typically stocked with the latest models from leading manufacturers which means modern appliances, stylish interiors and eco-friendly.
Things to see & do in County Durham
With stunning beaches, marinas, enchanting villages and pristine countryside, there are plenty of things to see and do for the whole family throughout County Durham.
| A few suggestions.... | |
| --- | --- |
| See the majestic Force waterfall | ✔ |
| Durham Wildlife Trust Nature Reserves | ✔ |
| Derwent Waterside Park | ✔ |
| Explore Diggerland - the UK's most unique construction-themed adventure park | ✔ |
| Wander around the 18th century Hardwick Park | ✔ |
| Wander through the magical Galloway Forest Park | ✔ |
| Take a tour of Durham Cathedral | ✔ |
| See over a 1,000 years of art, history and culture at the Aukland Project | ✔ |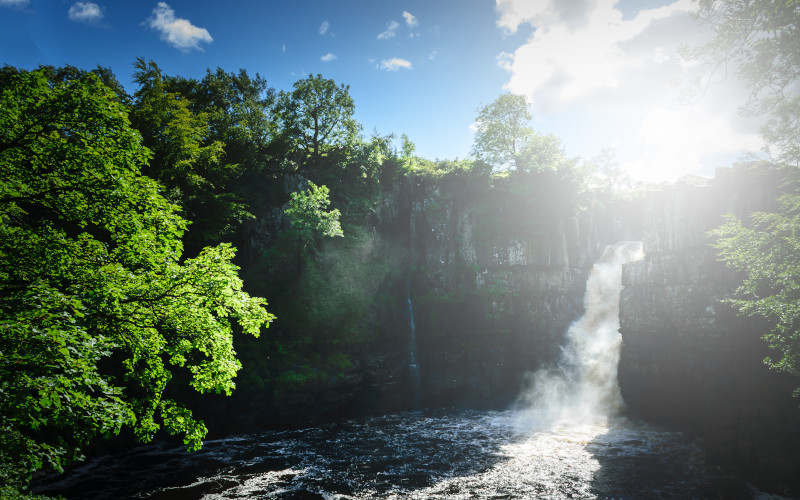 Our view on caravan and lodge parks in County Durham
County Durham has always been a very popular tourist destination with so much on offer for all ages. From the rolling countryside and seaside resorts that will take you back in time, County Durham is an ideal destination for a park holiday or for buying your very own holiday home.
List your park holiday home
Holiday home rentals are getting more popular with families all over the UK
List your holiday park home on Myholidayparks.com today
List your holiday park
View properties in