Guide to buying a static caravan or holiday lodge
Buying a static caravan or lodge holiday home can be a fantastic leisure investment for you and your family, where you can enjoy the quality time, and making special memories that can last a life time. When making a decision to buy a holiday home, there are usually lots of questions and hours of research.
Our guide to buying a holiday home is here to help you answer some of your key questions. Written by our experts who have over 60 years experience in running holiday parks, we hope you find our guide useful and informative. Our buyers guide is constantly monitored to bring you up to date information as and when it is released from industry recognised associations such as the National Caravan Council and British Homes & Holiday Park Association.
A few general questions....
How much do you enjoy holiday parks?
How often would you use it?
Do you have a favourite holiday park you visit on a regular basis?
Would you and the family use a holiday home for weekend breaks and main holidays?
What size of a holiday home would fit your needs?
Would you need a 2 or a 3 bedroom?
Would you want to use your holiday home during winter months?
Would you consider having double glazing and central heating?
Would you be looking at a new or used holiday home?
Featured lodge parks for first time buyers
If you are looking to buy a holiday home lodge for the first time then you can browse through a selection of hand picked lodge parks that offer a wide range of new and pre-owned holiday lodges for all budgets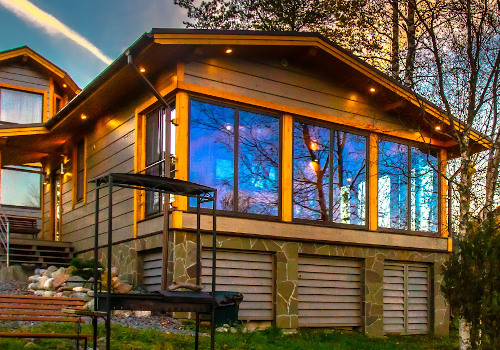 Featured caravan parks for first time buyers
If you are looking to buy a holiday home caravan for the first time then you can browse through a selection of hand picked caravan parks that offer a selection of new and pre-owned static caravans starting from £18,995.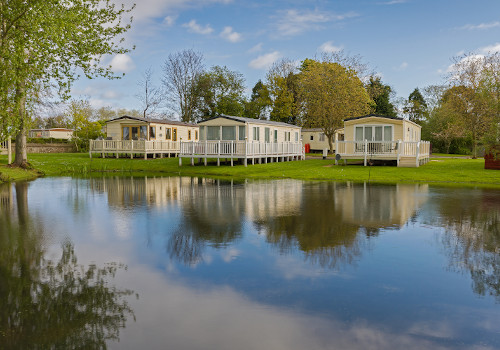 There are many different types of parks across the UK so this part of the buying process is crucial in deciding the right park for you. Do you like action-packed parks with lots of sports facilities or something more relaxing as a country retreat? There are parks that offer spa & wellness facilities and others that have no facilities whatsoever. Some other important considerations when considering the type of park are...
Drive time from home and fuel costs
Local area, such as local events, attractions, shops
The number of months the holiday park is open
Site fees and other park costs
You need to make a call to your chosen holiday park and make an appointment with a member of the sales team. The sales representative will meet and greet you on arrival at the holiday park, and should be telling you all the details of holiday home ownership. Some things to consider....
Single or twin unit
Number of bedrooms
Double glazing and central heating
New or used caravan or lodge
A new holiday home will have all the modern finishings to the holiday home, such as, integrated fridge freezer, built-in oven, smart soft furnishings, with matching curtains, ensuite facilities on some occasions the holiday home is wider in size, will be the latest model, and will have better insulation.
A pre-owned holiday home is usually the entry level. The holiday home will be a few years old, may have had a few previous owners, many do not have double glazing or central heating, may well have free standing white goods, carpets will be worn, and soft furnishing will have sign of wear and tear, will have thinner insulation, may have limited years left to be on the park, you may not be able to resell the holiday home due to its age.
On the park there may be quite a few empty pitches, many park owners have a policy where, if there has been a new development recently built, then the normal rule of thumb is that only new holiday homes can be pitched there. The sales representative will show what pitches are right for the size of your chosen holiday home.
Site fees are different on most parks depending on what the park has to offer in terms of the facilities and cosmetics of the park.
Most holiday parks operate with a local council holiday licence which means the park will have an annual opening day and a closing day. Between these dates your holiday home can be used for only for leisure and holiday purposes. When the annual licensed period expires and the park is closed for a few weeks then the holiday home cannot be occupied for any overnight stays. However, many park operators will allow holiday home owners the right to visit their holiday home between usually 9.00am and 3.00pm each day.
Ensure that you fully understand the fully running costs of the holiday, BEFORE you purchase the holiday home. The parks sales representative should have gone through all the running cost with you. Here is what to consider...
Site Fees: Are paid on an annual invoice. You should receive your site fee invoice 3 months before the actual pay date. Site fees are a contribution to the upkeep of the park and its facilities
Gas: Gas bottles are usually 47kg bottles and can normally be ordered and paid for at the park reception. They are delivered to your holiday home by the park maintenance team where they will install and safety check the bottle for you. Some parks have piped gas which is metered and you should receive an annual invoice for the amount used.
Electricity: You will receive an annual invoice for the amount of electricity used. Some holiday home owners choose to take a meter reading every week, others monthly or quarterly. When you have chosen your pitch, ensure the meter is read and recorded by the park team.
Insurance: Your holiday home will need to be insured and a copy of your insurance policy may be required to be given to the park. There are many caravan specialist insurance companies offering online quotes.
Setting up your holiday home: Remember to budget for the set up costs of the holiday home which is all normal house hold accessories such as bedding, TV, pots, pan, plates, cutlery etc.
Finance: When you purchased your holiday home, you may have taken some finance. Remember this is also a monthly running cost until the agreed term has expired.
Subletting letting will reduce the amount of time you and your family can spend in your holiday home. Many parks will allow subletting and many will offer subletting as a service to you.They will sublet your holiday home on your behalf and after management and maintenance costs such as cleaning, bedding and some repair charges and a commission are taken by the park as a management fee, the balance will go into your on park account to offset your site fees. Rental income generated through subletting is not guaranteed to meet the full cost of the site fees. You can manage the subletting yourself but consider who will do the cleaning and changeovers (usually twice a week), who will be at the parks to welcome the guests and who will carry out minor repairs? It is time consuming which is why many owners choose to let the park mange the caravan rental on their behalf.
A new holiday home will need very little maintenance. The pitch presentation such as weeding, grass cutting and strimming is the responsibility of the park maintenance team. Most holiday home owners will jet wash their holiday home at the start of each season to keep the holiday home pristine and remove any build up of algae and mould.
Every year your holiday home will require to be winterised which means ensuring there is no water in the system. If this is not carried out properly it can be very costly to rectify and repair the plumbing which is why most holiday home owners get their park maintenance team to carry this job out for them and accept the cost and money well spent.
In most cases decking is an option as an additional extra. Ask your park representative for details as many parks have a preferred supplier for decking and skirting.
Most parks will allow pets, however, the pet owner has to remain responsible for the pet at all times; depositing your dog's waste in a doggy bin and keeping your dog on a lead at all times. Adhere to the dangerous dog act and be aware of what breed of dog is not allowed on the park.
No. Holiday parks operate with a holiday licence and you are agreeing that your holiday home is going to be used for holiday and recreational purposes only and is not your primary residence
Most park will say as long as the holiday home is maintained and kept in good condition then it can stay on the park. Some parks will operate a Period of Tenure, which could be 10 or 15 years with the acceptable age and condition of a holiday home specified in the contract terms and conditions. As the park representative about the Period of Tenure and your options when the period expires.
There are two ways in which a holiday home can be paid for, cash or finance. Most park operators have a consumers credit licence and are regulated by the FCA, the park sales representatives will be trained to to comply with the FCA regulations.
Cash sale: where a deposit is paid and the balance is paid by banks transfer or bankers draft.
Finance: You pay a deposit and the balance is paid by the agreed finance company. If you are taking finance ensure you read the paperwork carefully, understand how much you are borrowing and at what rate are you borrowing the money. How long is the term for repayment, how much are the monthly repayments and lastly can you afford the monthly repayments.
Choosing a park with NCC membership provides you with peace of mind with regard to the park's working practices and credibility. There are benefits to both parties, the park operator and the holiday home owner.
Most parks will have their own complaints procedure usually managed by the Park Manager who will be suitably experienced to resolve 99.9% of any complaints. Larger park operators will have a dedicated complaints team department at their head office to manage and resolve any issues without bias.
Always read the terms and conditions of your agreement. The T&Cs will specify when the cooling off period begins and its duration. If there is no reference to a cooling off period ask the sales representativeto confirm the procedure in writing.
You will need to bring some forms of ID before you can take possession of your holiday home. Standard forms would be proof UK residential address usually a council tax bill utility bill drivers licence or UK passport.
Once you decide to proceed with your purchase of a holiday home you will meet with the holiday park's sales representative and agree the following:
Which holiday home you are buying
The price of the holiday home
Which pitch your caravan or lodge will be sited on
The handover date
Any minor repairs or works that need to be carried out before you take ownership
Pet policy
Payment process
If you are paying by cash a deposit is initially paid and the balalnce paid by an agreed date. If your holiday home is being funded in part or whole by finance ensure you agree to everything on the finance form and you are comfortable with signing the agreement. In particular;
Agree the length of pitch tenure.
Agree site fees and the dates when these are to be paid.
Agree any special requests.
Ensure you have a copy of all documents relating to the sale: The sales invoice, the sales purchase agreement, the parks terms and conditions, the pitch licence agreement and a copy of the code of practice.
The guidelines for selling your caravan or lodge should be stated on the Park rules or your pitch licence agreement. Many parks will allow you to sell your holiday home privately. However, the park must be given right of first refusal. If the holiday park decides that it does not want to purchase your holiday home you may proceed to sell it privately. For private sale, you must:
Complete a private sale agreement
Detail the price you want for the holiday home
Should you change the price you must inform the park and offer them the holiday home at the new price
Agree to pay the park a commission (typically 15% of the selling price) plus VAT.