Holiday lodge investments
Generating additional income from investing in a park holiday home
For investors
The UK holiday market has never been more buoyant with demand for domestic self-catering holidays at an all time high. This makes it a very popular sector for investment attracting corporate and private investors from around the world. Investment typically comes in two forms, outright purchase or fractional ownership. A growing number of parks are offering guaranteed returns of up to 9% in the first 1-3 years of purchase.
Outright purchase
Outright purchase is where an individual investor buys the whole property, be it a static caravan, luxury lodge or cottage. The investor is responsible for site fees and will also have to pay management and changeover costs which will vary by park. Your holiday home is enrolled in the parks rental programme with the investor deriving returns from the profit from the rental income taken over the year.
Prices for a static caravan typically start at around £18,000 and it's not unrealistic to see returns of up to £4,000 per year from a high quality holiday park.* Including your holiday home in the parks rental scheme doesn't exclude you from using it for your own use and family holiday. As you own the caravan you can choose whatever days you want to stay in the accommodation. In some cases the dates may need to be agreed in advance with the park to ensure the holiday home is excluded from the rental programme for that period. In many cases, days can be taken at the last minute if the caravan has not been rented. Income will not be generated over periods of private use by the owner.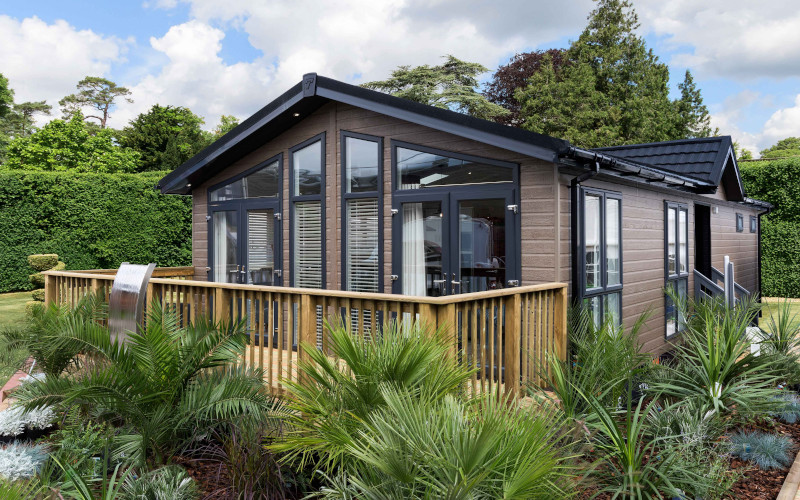 Fractional ownership
Fractional ownership gives you access to accommodation that might otherwise be financially unobtainable to you. Because you will only be buying a percentage (or fraction) of the accommodation your financial commitment is less and could allow you to buy into a high-end holiday lodge for the price of a static caravan.
Fractional ownership allows separate buyers to share the cost of a lodge or holiday home. You will own part of the title and when the property increases in value, so does your fraction and your return. Accommodation is valued in line with the market and takes in to account considerations such as the age and quality of the accommodation, park location and on site facilities. Running costs are lower than outright ownership. Maintenance costs are equally shared across the ownership pool. The accommodation is usually part of a rental programme and investors will have access to a percentage of the income generated across the year, in line with your ownership fraction.
The dividend is typically paid once a year and will be net of management costs, running costs and site fees. Every contract will differ and returns will depend on the size of investment but it would not be uncommon for investors to receive £4,000 per year from renting their property. Typically, fractional ownership does not include private weeks for the owners. The lodge is entered in to the rental programme for the full 12 months.
And let's not forget the environmental angle, with multiple ownership the accommodation will be in year-around use and therefore represents a guilt-free and more environmentally conscious way of owning a second home.
The pros & cons of investing in a park holiday home
Pros
Covid restrictions and quarantine rules have led to a sharp rise in demand for UK holiday properties. 2020 and 2021 bookings boomed post lockdown, with peak high value weeks already booked for 2022. Many investors are considering holiday lets as a likely low-risk and profitable safe haven for their money. The average occupancy level for luxury lodges is between 32 and 34 weeks per year. However, high performing properties in popular locations or on 5 star resorts can achieve over 40 weeks occupancy
Holiday rent in honeypot locations in or near popular tourist destinations in the UK tend to deliver high rental yields over the course of a year. Prices in peak season can exceed £2,500 per week in popular locations
There is potential for capital appreciation in the long term if you buy a run-down property or invest in improving the features of a property in an area that becomes popular
Cons
Holiday lets in popular tourist destinations are typically more expensive than in other parts of the country. Location is the key contributor to the price of accommodation
Some honeypot locations are saturated or close to saturation with competition from surrounding properties and parks. Discounting to secure bookings can impact earnings
Seasonality can affect annual returns. Peak season can be fully booked whilst off-peak bookings are scarce and at greatly reduced rates
Amenities will need updating and replacing on a regular basis with new products and technology being added in line with demand and customer expectation to help your property remain attractive to guests and achieve the highest tariff
Occupancy and income can be restricted by the park's permitted open season
Featured holiday parks with investment holiday homes
From traditional holiday parks with family entertainment to luxury lodge country retreats, there are many holiday parks where you can investment in a holiday home either as outright purchase or fractional ownership.
*No investment is guaranteed. Returns will be agreed as part of the contract and would typically be a percentage of the rental income received in that year